What We Offer
The goal of our services is to assist and grow your business.
What Our Clients Say
What we love most is when clients are happy and get results
All I had was a business idea and Kitria helped me get clear on my business goals and now I have a website that is very profitable and enjoyable to run! Thank you so much for helping me launch my business.

Annie Jacobson
Owner, ZenfulMind
My previous website had become outdated and was no longer sufficient for my business needs. I contacted Kitria and they took the time to understand my business and then created a great new website for my business that is already generating new customers!

Kitria also helped with marketing ideas and the creation of a business card design to complement my new website. I currently have Kitria doing my monthly website updates and changes. After trying other web design companies I was not happy with, it was refreshing to find Kitria. This company is professional, knowledgeable, creative and efficient.

It is a continued pleasure to work with Kitria and I would highly recommend them to anyone looking for website design and more!

Melanie Travis
Music Teacher, Melanie's Online Music Lessons
I tried using low cost web design services and the results were a big waste of time and money. I then tried Kitria and communicating with them was very easy and I couldn't be happier with my new website and brochures.

Derek Moore
Management Consultant
Like our work? Your satisfaction is guaranteed and you don't pay until you are happy. Give us a try today.
Learn More
If you want to learn more about us or have a question, you should check out our Frequently Asked Questions page where we provide a lot of information.
Also, feel free to Contact Us about work you'd like to have done or any questions you may have. We're happy to help.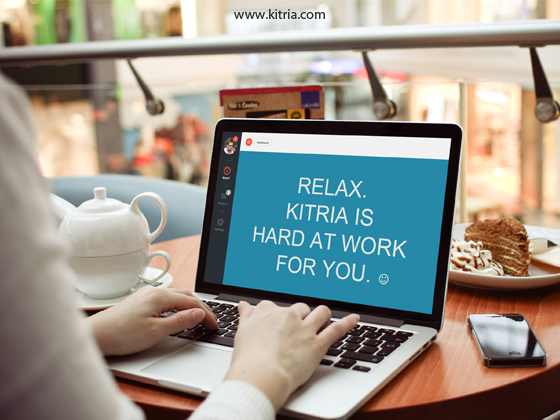 About Kitria
Kitria.com provides top quality online and offline business services to an array of industries and demographics.
Our aim is to build great business relationships by helping your business grow and prosper.
Feel free to Contact Us about whatever you may need.